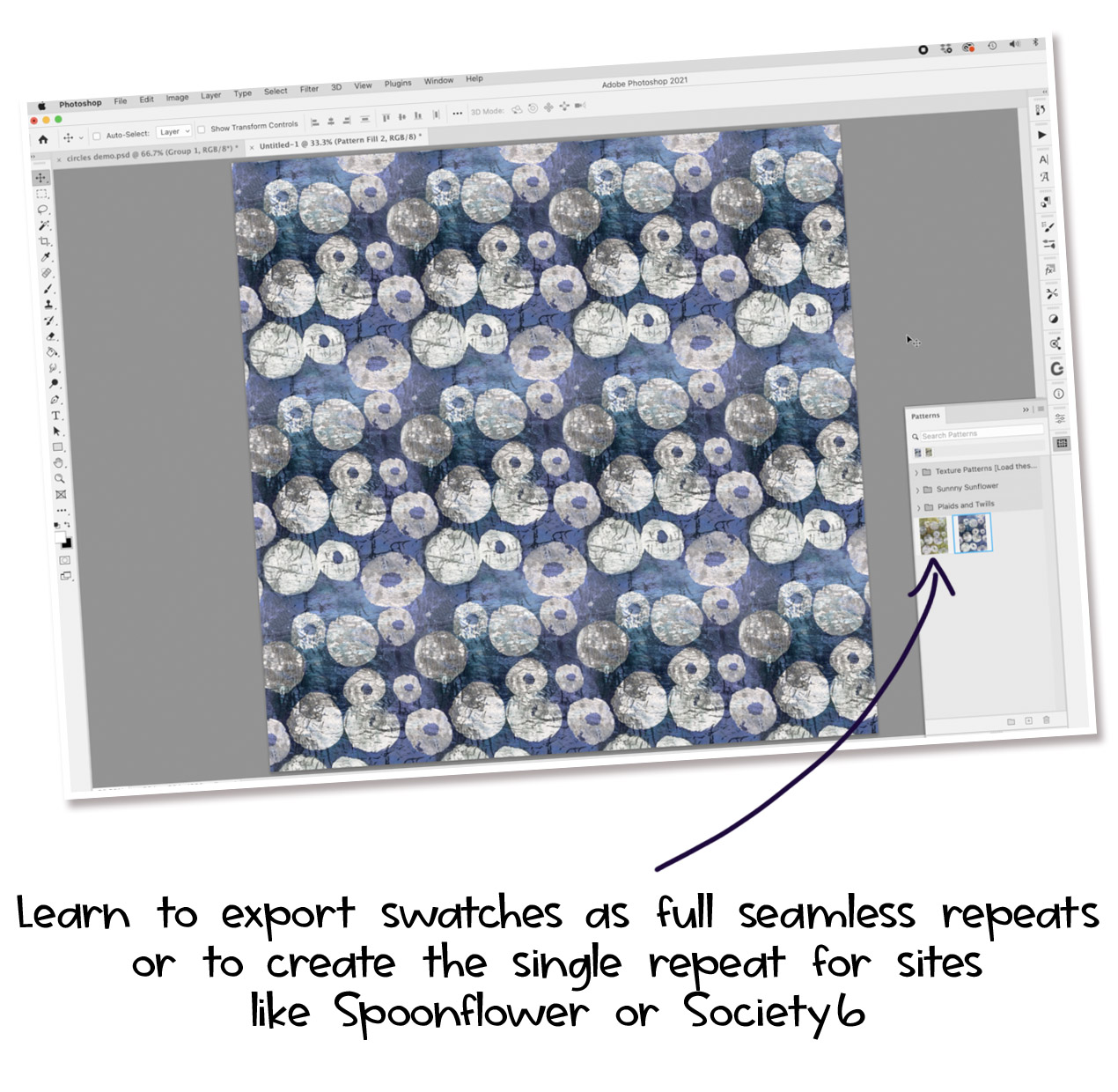 You will be guided step-by-step through the process of producing a repeating pattern design, using the rubber stamp tool wherever necessary. This tool can be used alone or in conjunction with selections. Not sure what that means? You will see as we will use selections for more than patching. We will use it to isolate elements from the background to use on the seams to help disguise the joins. It works perfectly! We will use all three versions of the lasso tool, with different applications of each. There is much to learn about making selections, and this will be a great introduction.
The key concepts I will include:
easy methods to repeat existing motifs

using Pattern Preview to perfect the pattern

preview of my alterations and adjustments methods

easy re-coloring methods

other approaches you can take in your creative work
This is an ideal class for you, even if you are not sure what you will use the pattern for, whether it be for fabric design for sites like Spoonflower, scrapbooking paper, custom web graphics, or whatever! Learning new Photoshop workflows is always desirable. I guarantee you will create something really appealing, and it's so much fun, once you get the hang of it!
To learn more about creating repeat patterns if you need to add some painted details or need to alter and repair your original art in Photoshop
Check your inbox to confirm your subscription