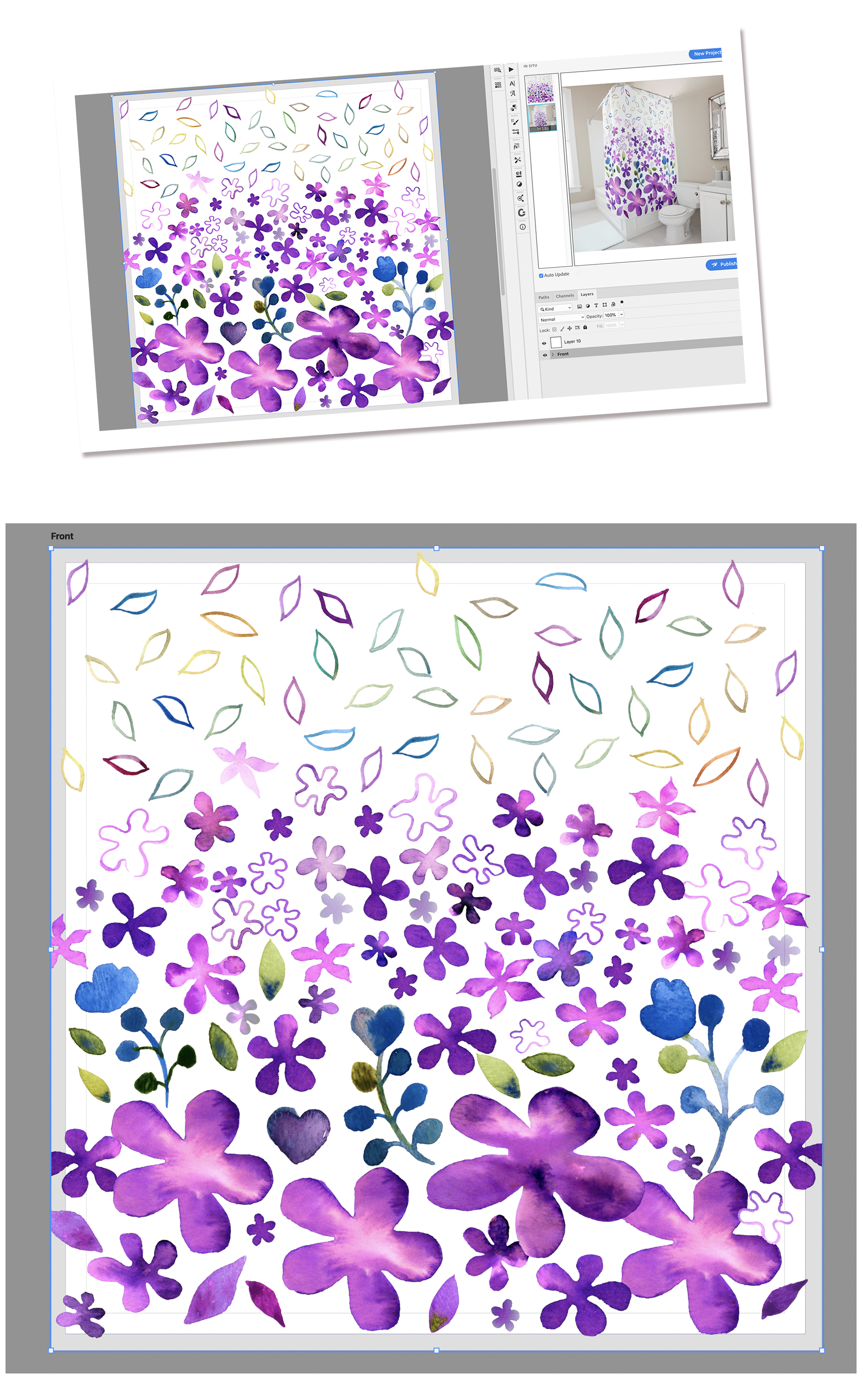 About this Class:
Hey there! Have you been trying to make ends meet with your art? Are you a maker, tired of dealing with the hassle of selling directly to public? Do you want to get out of the rat-race and create art you are passionate about? Are you worried about how to make a sustainable living? I'd like to suggest you consider adding POD sales as an alternate income source. This class, Print-on-Demand for Artists will help you do just that! Coined as "passive income", this can be a wonderful way of earning a regular income from work you have already done, or would rather be doing. Naturally, to make it a success of it, you will have to put plenty of effort in, especially at the beginning! It may seem like a daunting task, and the income won't happen over night, but I have a way to make it easier than ever! We will be using the new Adobe Extension, Design to Print.
"The Adobe Design to Print Extension is a new tool that enables designers to create artwork for printing on a multitude of actual products… available for free download on Adobe Exchange. A new palette enables the artist to select a "blank" product from a catalog (e.g., an article of clothing), and to preview how it will look when their design is printed on it. Familiar Photoshop tools, like placing images, brush strokes, and effects can be used to easily create a beautiful design while simultaneously viewing a visualization of its appearance when printed on the finished product. When ready, the design can be easily published!"- www.adobe.com/ca/products/designtoprint
This Design to Print Extension makes it much more convenient to keep up with listing your POD products because it is done right from within Photoshop. It's great to be able to earn regular money while you sleep, when you're on a holiday, or you are working on passion projects. The effort is all at the beginning, and the income arrives with just a little ongoing effort. This class is great for both established artists and those just starting out. In this course, Print-on-Demand for Artists, I'm sharing everything I've learned about using the extension. Design to Print is fully compatible with Zazzle, and everything can be done from within Photoshop. So, there is no need to switch back and forth between Photoshop and your browser. Once you post your product, it is fully available on the online marketplace. Additional print-on-demand services will offer compatibility with Design to Print in the future, so this is a great time to jump on board! You will be surprised how easy it is!
In this class I will show you how you, as an artist, can add a new revenue stream from Print on Demand. I will share my personal experience, discuss the advantages and disadvantages and go into detail about preparing your art. We will be taking raw, watercolor painted motifs, eliminating the background, adjusting exposure levels and isolating and re-arranging the elements into a usable shower curtain (extra-large) layout. The beauty of creating the largest layout file is that it can be adapted infinitely for all the other shapes, proportions and sizes of POD products. 
As designers, we must channel our creative energies towards making a living. Ultimately, we want viewers (consumers) to be unconsciously persuaded into buying a product we create featuring our art. Many of us also create art for the simple satisfaction of bringing beauty into the world. And there is nothing quite as exciting as seeing our artwork in print, especially if it is on a physical object made purely for the enjoyment of the viewer. That is my motivation for bringing you this course, Print-on-Demand for Artists… The Complete Setup & Workflow to Prepare Art and Publish Your First Product.
As far as prerequisite skills, I would recommend some knowledge of Photoshop with the goal of wanting to learn additional techniques. In class, we'll talk about both design and technical aspects of creating compatible image files. I will demonstrate them at a reasonable pace so that it will be easy to follow along. This course is for all levels; I recommend being acquainted with Photoshop somewhat, and, also knowing the basic principles of creating images, but most steps are explained very thoroughly. I suggest pausing and repeating sections and possibly even slowing the speed in your browser when trying to work through any difficult parts. Adobe Photoshop is required for this class.
The key concepts I will include:
review of the complete 

Adobe Design to Print Extension

methods to edit and deal with specific issues like cropping and other file considerations

creating a full layout with a 

DTP

 downloaded template

isolating motifs after touching up and eliminating backgrounds

organizational considerations like spreadsheets and master files

good examples

, 

reference and inspiration for reinforcing the goal
This course is packed with choice cuts of information for you no matter where you are in your career. Let's have you creating beautiful products this week, with this class. You can be benefitting from this practical knowledge in your design practice! Having products with your beautiful artwork is absolutely do-able with this small investment of time. Let's dig in!
For a challenge, try these DeloresArt Classes
Showcase other available courses, bundles, and coaching products you're selling with the Featured Products block to provide alternatives to visitors who may not be interested in this specific product.
Check your inbox to confirm your subscription