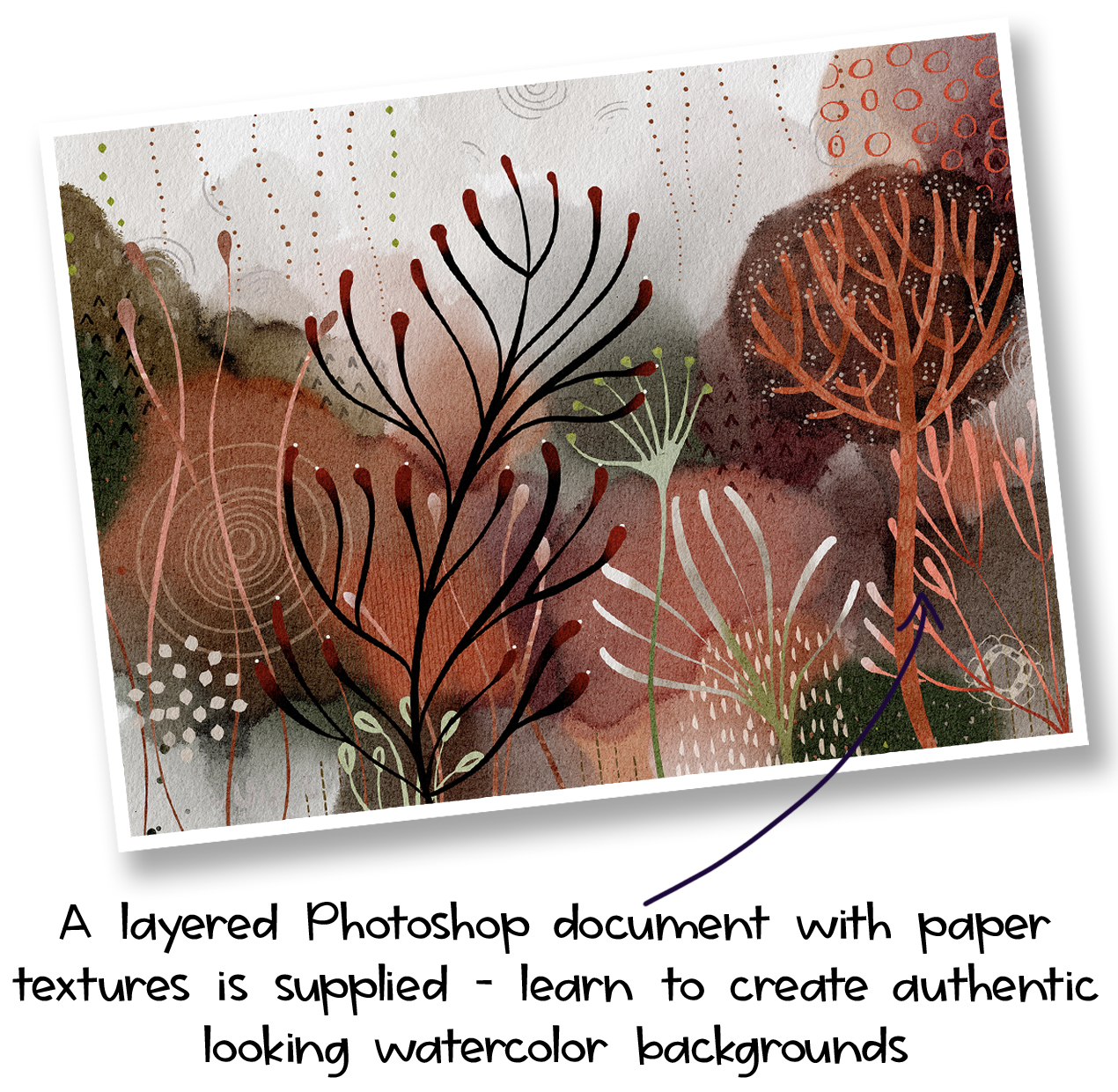 I haven't had this much fun with a class project for ages! In Fantasy Garden Watercolour Abstracts, you will learn a step-by-step approach to painting a fantasy landscape, beginning with creating the document and adding a sumptuous watercolour for a background. Once that is done, we will paint our fantastical forest or garden elements, and I will show you many ways to make these more interesting. We will utilize the skill of creating custom brushes as well, for tree or plant elements, and then we will use texture to add plenty of depth and detail.
This class, Fantasy Garden Watercolour Abstracts, will show you some of my illustration and painting routines, and ways to use brushes with wild abandon. In the class, I take you from start to finish in creating a full fantasy landscape, with a fantastic realistic watercolour background. The star of the show is definitely creating and using brushes to add much depth and dimension to the paint projects you do and all the knowledge you gain will make you a better Procreate artist.
In this class I'll walk you through:
research and planning for your garden
a look at artists to inspire your work
tips for creating compositions for a varied and appealing forest or garden
my workflow for use of layers and other great features like snapping
adjusting motifs to make them more interesting using shading, highlights and texture
methods for keeping organized 
If you're an aspiring illustrator with a good basic knowledge of Procreate, you'll be able to go through all the steps with no issues. This class will benefit anyone who wishes to have fun and explore new techniques. If you get the chance, take my other Procreate brush creation classes, including Watercolour Floral Abstracts with Procreate and Simple Brushes in Procreate for Quick Compositions. 
Complete all my Procreate classes, you will learn all there is to know about Procreate brush customization.
Full Set of Watercolour Brushes
Download and install this set of my original Procreate brushes ($14 value). I will be demonstrating the use of the brushes and any adjustments necessary throughout the class. Use it in conjunction with the paper textures document, also supplied at no extra charge.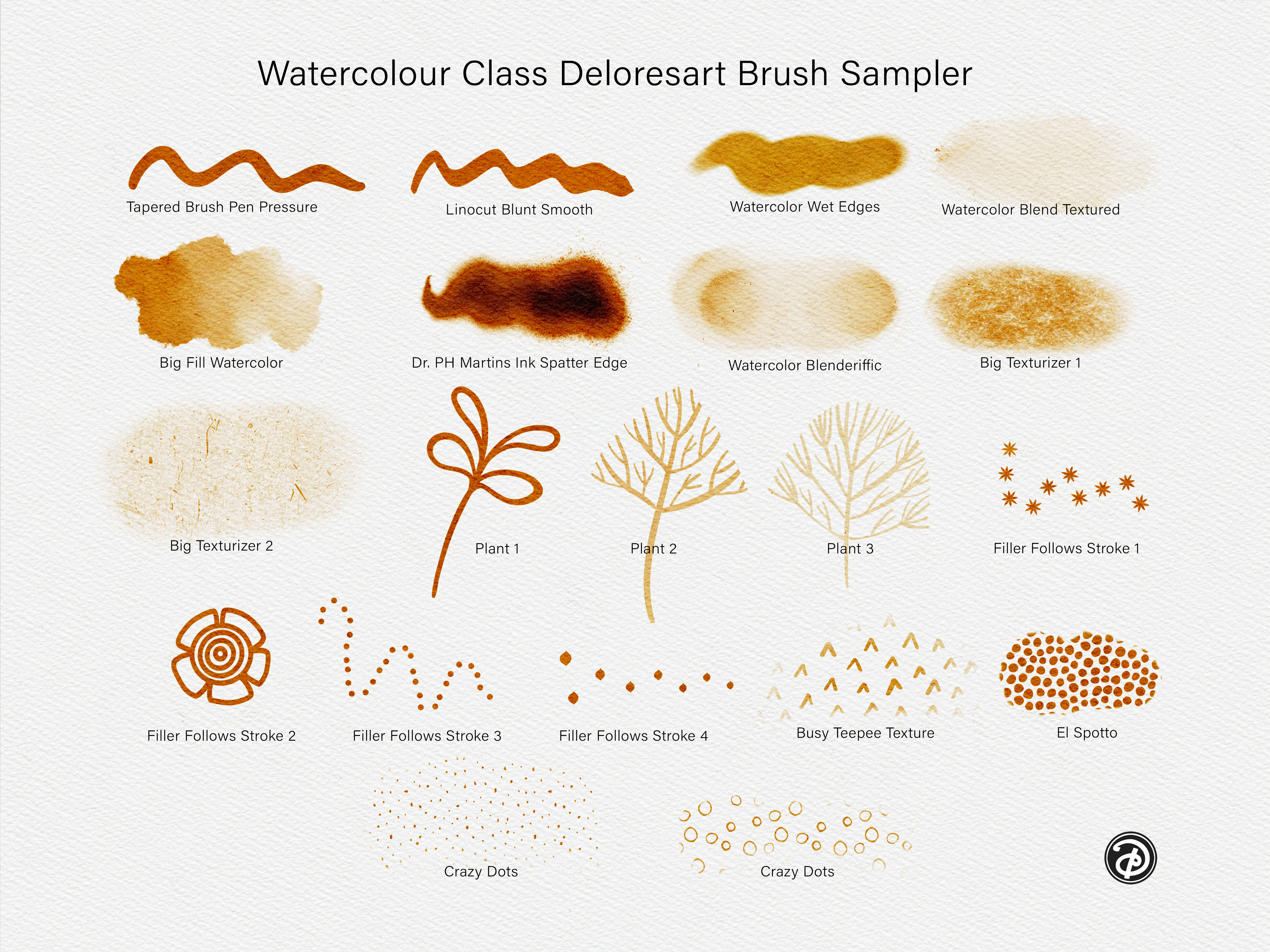 Related Classes:
Check out these DeloresArt classes to help you increase your knowledge of Procreate or click the "View All Products" link to see all classes!
Check your inbox to confirm your subscription