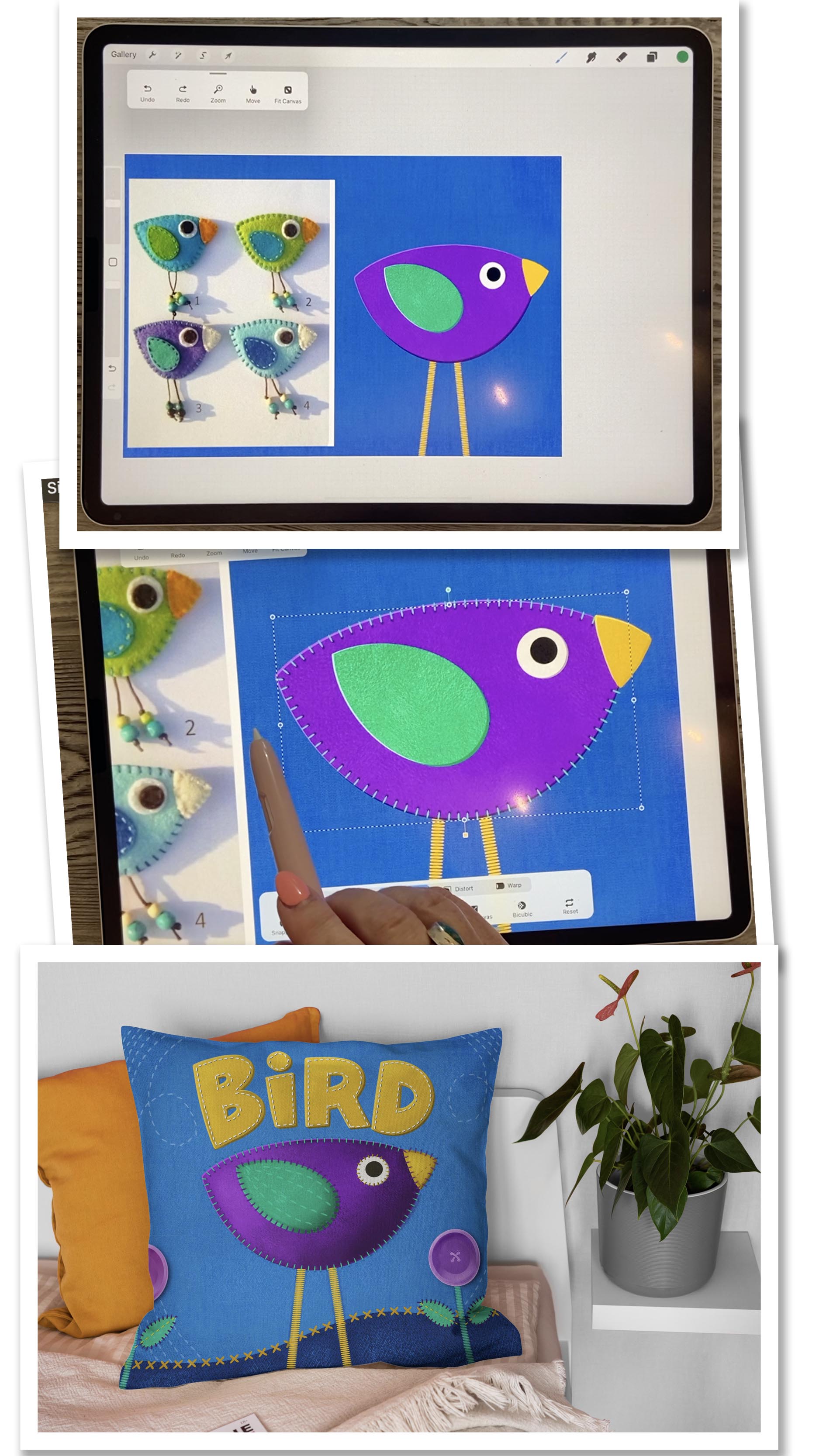 About this class:
I am always looking for ideas for new classes and brush sets, and this week I was inspired by felt applique art I saw in a children's book. When you look closely and break it down, it translates well for a Procreate project.
Why? There are many great concepts to explore: the use of texture, the use of dimension, details that can be reproduced as a brush and much more. I practised a few and felt ready to put this class, Authentic Stitched Felt Applique Art in Procreate, together.
In this class I'll walk you through:
my step-by-step method for making brushes
tips for creating compositions using brushes and textures
 using the realistic stitch brushes and fabric textures for authenticity
my workflow for use of layers and other great features like clipping masks
drawing shapes and using draw assist
hand drawing funky lettering
methods for keeping the art fully editable for later adjustments and recoloring 
If you have a good basic knowledge of Procreate, you'll be able to go through all the steps, all the while learning or reinforcing this list of skills. This class is for anyone who wishes to up-level their skills and learn methods to improve efficiency.
The key concepts I will include:
review of my brush alterations and adjustments
a look at using brushes to add depth and texture
my complete methodology for this type of document in Procreate
This is a great class for you, even if you are not sure what you will use the the finished art for. I take the time at the end to show you a bunch of mock ups to give you ideas! I even show you how mock ups work. Learning new Procreate workflows is always a plus. I guarantee you will create something appealing, and it's such a cute project, once you understand the basic set-up!
Check your inbox to confirm your subscription