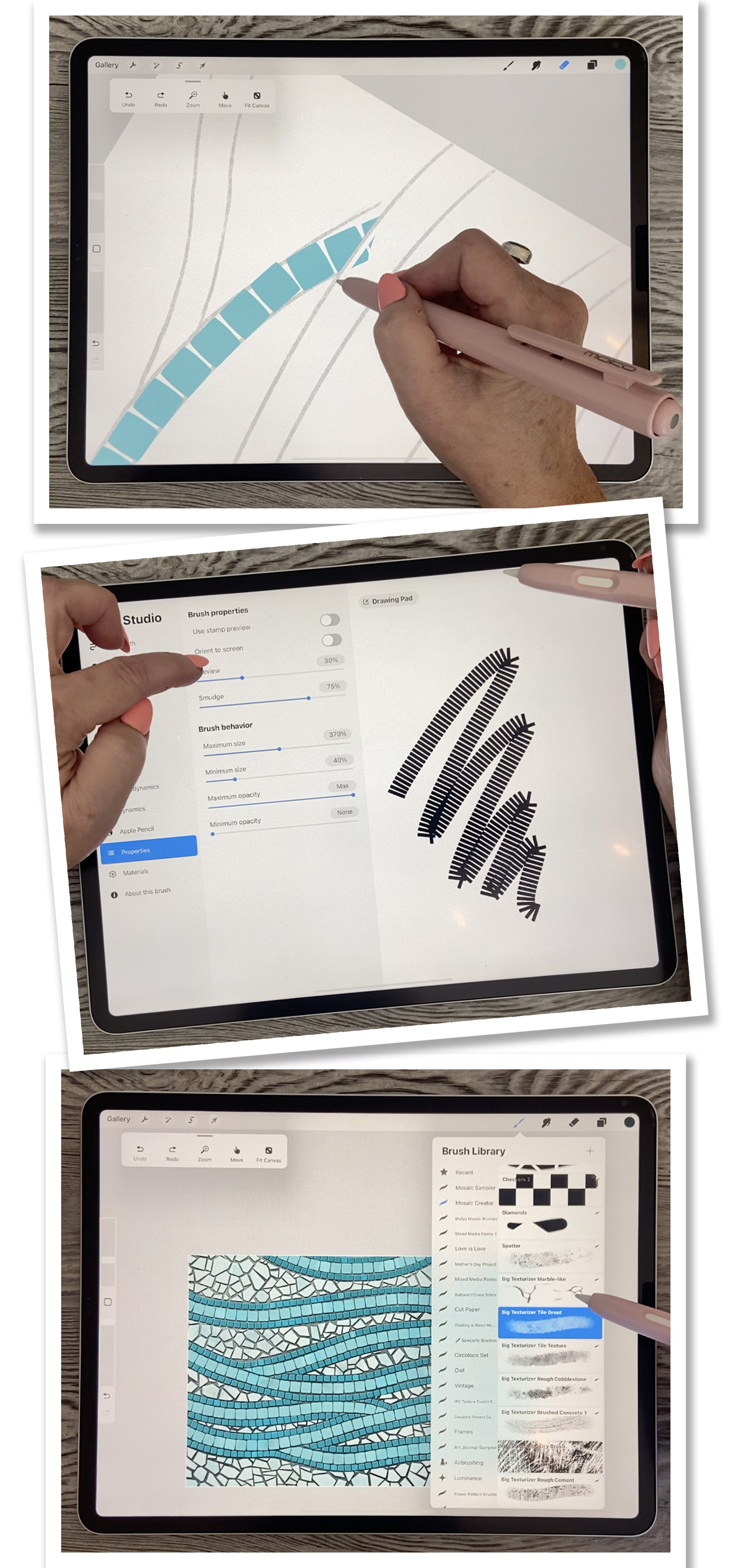 Have you ever wondered how to make digital mosaics? Would you like to learn how to create faux mosaics on the iPad with Procreate? Making your own in this class, Create a Realistic Mosaic Tile Illustration in Procreate, is a fun and attainable illustration technique that has become more and more desirable as a technique. Why? That's easy: it's because mosaics are really satisfying to make, and the end result is eye candy, to-be-sure!
We work from start to finish, and you can use the sketches I have provided. Upon completion of the class, you will have a gorgeous, realistic, 3d mosaic.
This class is best for students who already have some experience with Procreate, but if you are new and looking for a challenge, you will learn so much. To make the whole process easier, I have included a brush set for students in this class. There are 20 brushes for tile patterns, lines of tiles, grout, and textures. 
In this class I'll walk you through:
my step-by-step method for drawing out a suitable pattern
tips for creating compositions using the tile brushes
my workflow for use of layers to create shadows and highlights
adding tons of texture and interest for variety
If you're looking for a challenge and have a good basic knowledge of Procreate, you'll be able to go through the whole process easily. You will be able to put your own spin on it with unique color choices, textures and use of my layouts or layouts you create yourself.
The key concepts I will include:
considerations for working with tile shaped brushes 
how to use the brushes to achieve your desired result
methods to approach new techniques

I think you will enjoy yet another fun project that teaches you so much while being fun and challenging at the same time. Learning new Procreate techniques is always relevant to future challenges. I am absolutely convinced, now that I have completed this project, that you will create something equally stunning, and it's so enjoyable, once you get into the groove!
Check your inbox to confirm your subscription