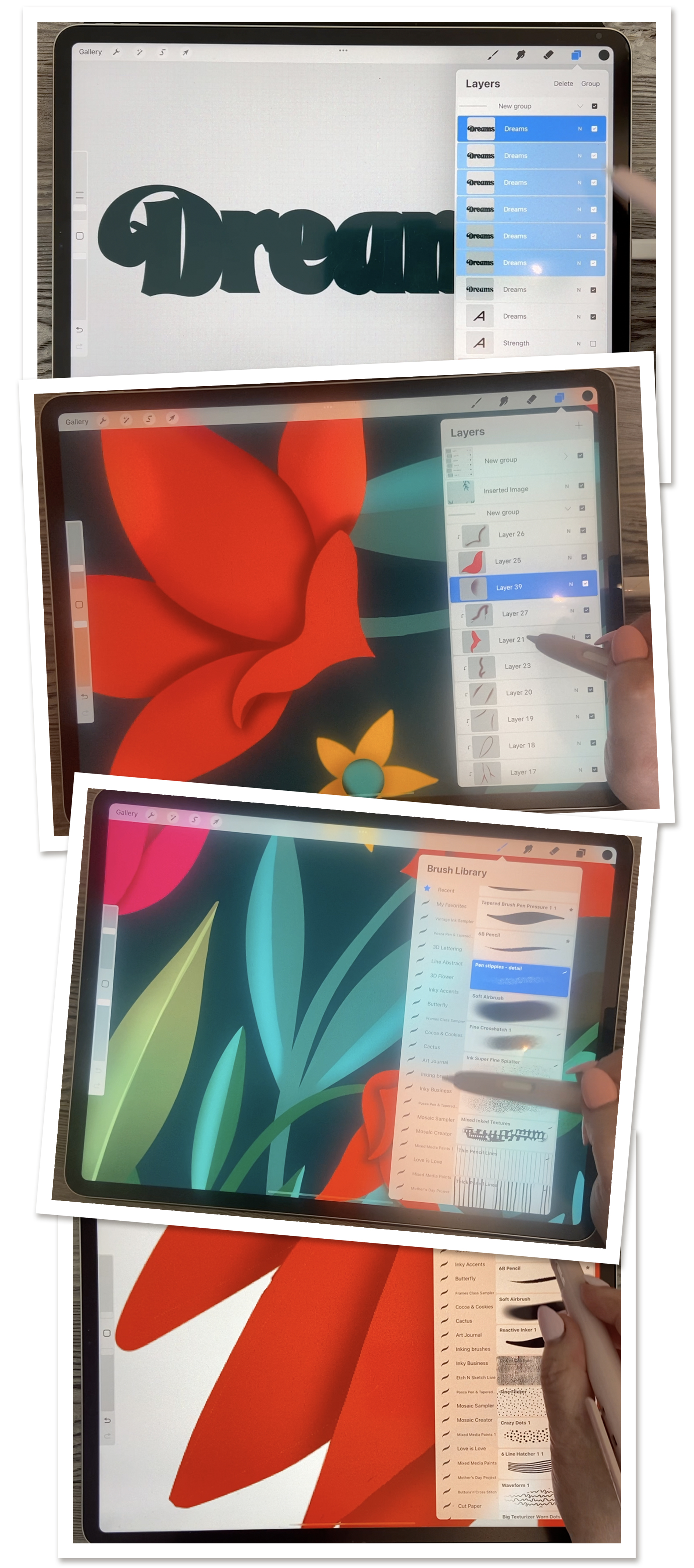 This class is part 2 to follow-up Dramatic and Vivid Luxurious Garden in Procreate 1. In this class, I am further exploring the use of the Blur to help create shadows, but this time it is for the lettering we add. And it is not the Gaussian Blur this time, but Motion Blur.
Intrigued? You should be! You will be blown away with how this works.  
Here in Part 2, I will show you many more ideas for the finishing. At the end of today's class, you will see we have all the flowers, stems, leaves and fillers all dressed up. I use many different techniques and try to give you as many ideas and examples as I can. We re-visit the work of JP Patra to continue to get ideas.
In this class I'll walk you through:
my step-by-step method for working with clipping masks to add details

tips for creating 3d lettering shadows easily with the Motion Blur

my workflow for use of blending modes to add additional highlights, shadows and details

methods for dealing with lack of layers with interim saves 
The challenge is in keeping your head wrapped around the clipping masks and layering. This class will benefit anyone who wishes to learn more about adding dimension and methods to improve efficiency. You will beautify the art you created in Part 1 and you will be learning many techniques you can tie into all the art you produce with Procreate.
The key concepts I will include:
review of my organization of a complex illustration 

a look at how to work with inspiration without copying

approaches you can take to arrange motifs to compliment positioning of lettering

instructions on how to duplicate motifs and build up layers for depth
Whether creating work for POD or any other purpose, learning new Procreate workflows is a great way to advance with your skills. I think this art and technique would make a great greeting card series, for example. It could also be used for prints that a customer can download digitally and have printed themselves. I know you will create something dramatic and luxurious, and it's so rewarding. I can't wait to see your finished piece!
Check your inbox to confirm your subscription