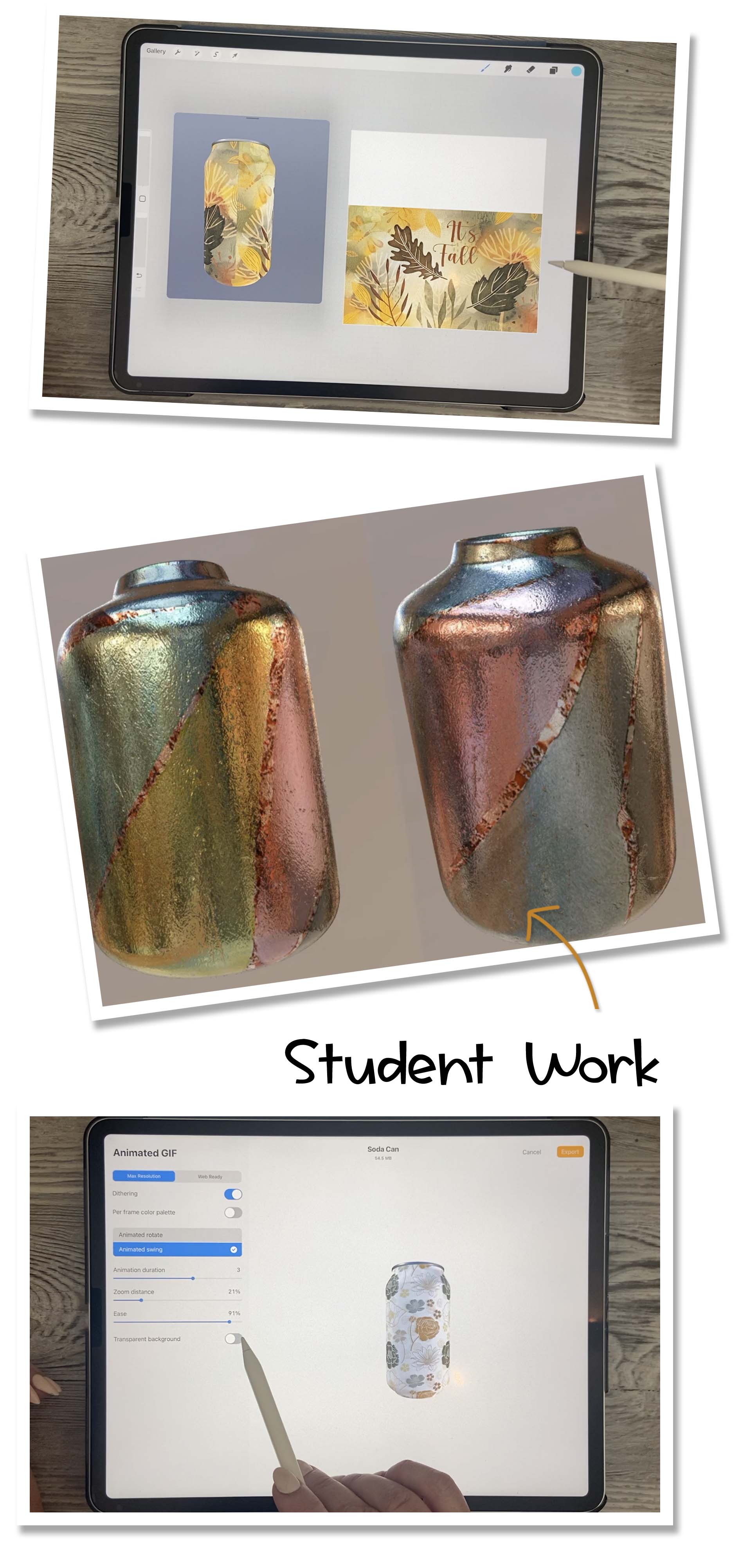 About this Class:

Procreate has become essential in a designer's toolbox with its customisable settings, brushes and palettes, its compatibility with the Apple Pencil and its affordability. And the newest update has just made it more efficient and fun to use than ever. In this class, Exploring 3D and Other New Features in Procreate 5.2, I will endeavour to show you how to make these new features work for you.
The 5.2 update for Procreate delivers 3D model painting, stroke stabilisation, page assist, extra layers, better resolution, and so much more. One of the most exciting new features is the ability to view 3D work in any environment. That's just one new feature, but you will find as you use this new version of Procreate that it that it is totally jam-packed with some incredible new tools and tricks. 
Many artists are very excited about the 3D setting that allows you to paint onto 3D surfaces. Now you can paint or draw directly onto a range of products from skateboards to cases, from drink cans to rollerblades. The update also has an AR setting that allows you to view your 3D design in your environment. Being able to view your models/mock-ups in the context of a real environment is an incredibly useful tool. It will help creatives design very specific art or products and create mock-ups galore. And not to mention the fact, it's just so fun and satisfying to watch your creations literally come to life before your eyes! I have listed a bunch of sites, some free, where you can find 3d objects. Just be sure they are 'obj' files to be compatible with Procreate!
There are also a number of additional features that will make the creative process a lot easier. You can now save your brush size and opacity, pin your favourite brushes and even turn your work into a virtual sketchbook with page assist. It also has a better stroke stabilisation interface with two more settings besides streamline for smoother lines, even if you have a shaky hand.
In this class I'll walk you through:
the 3d Interface in Procreate
using the canvas reference as a guide to see the 2d version simultaneously with the 3d
using other great features like the Stroke Stabilization Interface
advanced layer controls and imported image placement in 3d
exporting 3d models and exploring imported 3d models
an overview of page assist and other new features
brush sizes memory, the recent brushes tab and palette cards  
age assist which will assist you in creating multi page documents
If you're a Procreate user, you'll be as excited about these new features as I am. This class will benefit anyone who wishes to improve efficiency with Procreate or work in a 3d environment.
Class concepts:
Concepts include but are not limited to Procreate 3D interface, using the reference tab to access 2d layout, efficient methods to work with 3d items, exporting a 3d image, exporting a 3d animation, advanced layer control for 3d objects, importing a pattern onto a 3d object, matching and resizing in the 3d interface, texture mapping, image stabilization, page assist, accessibility features, brush sizes memory,
The key concepts I will include:
review of all the new features in a real-world way
a look at why Procreate should now be one of your most important tools no matter what type of art you create
how to adapt to changes in software you use on a daily basis
This is an ideal class for you, even if you are not sure how you will use the new features. Learning new Procreate workflows is always desirable. I guarantee you will see yourself using some of these features daily, and it's so much fun once you get the hang of it!
Check your inbox to confirm your subscription