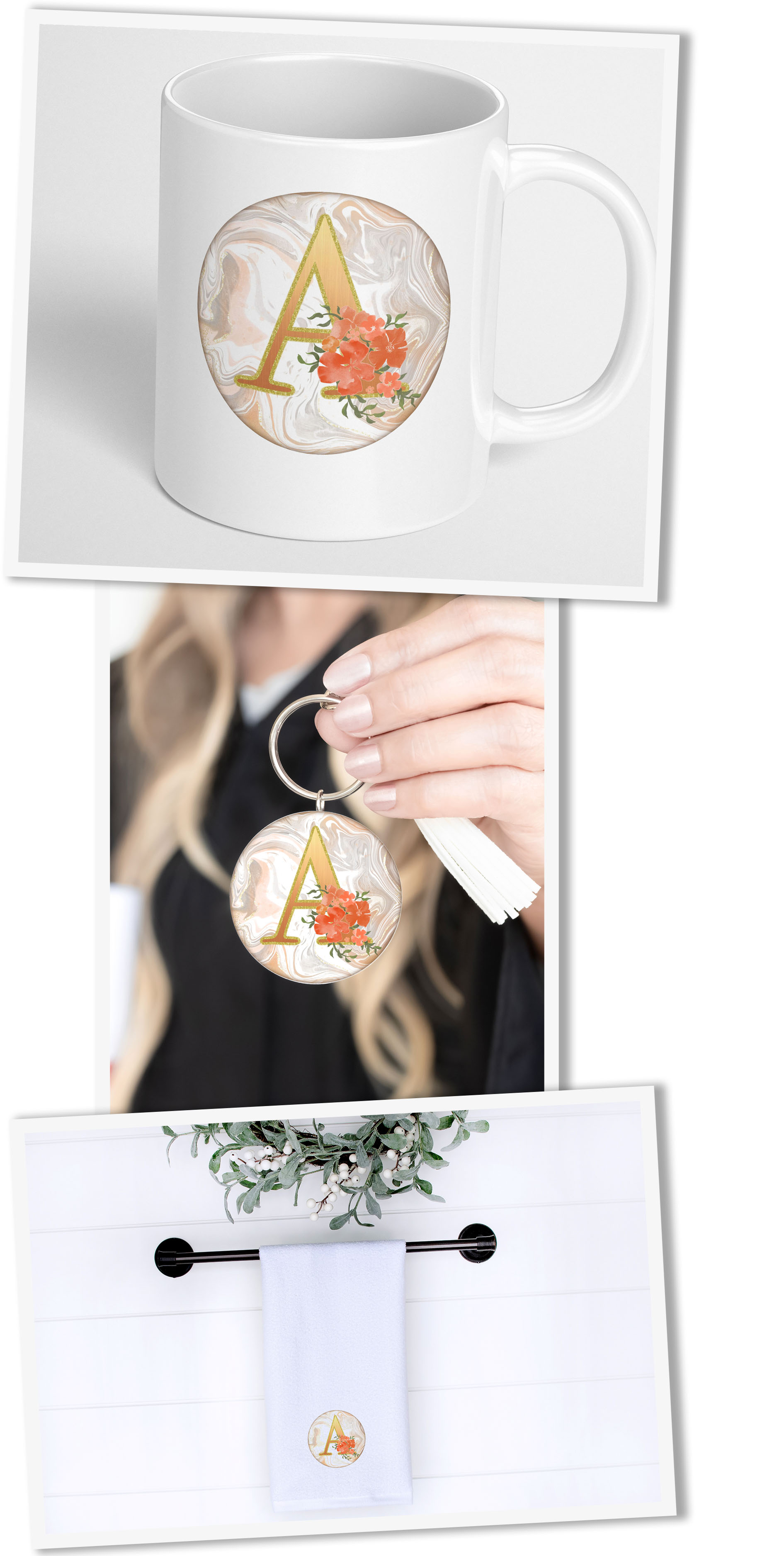 About this Class:
I have always admired beautiful monograms. I have recently seen gorgeous ones sporting watercolor flowers and vines, and that was my incentive to create one for myself. It turned out to use many of the daily Procreate functions that I have been teaching you, including the use of clipping masks and the like. Once I realized that, I had a light-bulb moment, and thought it would be a great topic for a quick class. Even though you may know all about the use of clipping masks, repetition will give you even more ideas. There is always a little twist! And, the end product is gorgeous!
Another thing I incorporated was the use of the liquify tool to create a sumptuous marble background on which our glitter and gold monogram will sit. It complements the design so well you will be impressed. We will do a two-step process for the purpose of adding the brushed gold to the marble. And if that isn't enough bling, I have included 3 of my Glitter and Gold brushes. With those, you can add that extra little something. And then you will have all of these brushes to use again and again.
I hope to see you in class!
In this class I'll walk you through:
my step-by-step method for making marble in Procreate

tips for creating floral compositions for a varied and appealing layout

my workflow for use of layers and clipping masks and other great features like snapping

tips for helping the watercolour flowers really stand out

methods for creating vining leaves
If you're an aspiring graphic designer with a good basic knowledge of Procreate, you'll be able to go through all the steps. This class will benefit anyone who wishes to create assets for sale too.
The key concepts I will include:
review of my brush alterations and adjustments

a look at Procreate brushes and their various idiosyncrasies

approaches you can take in your creative work
This is an ideal class for you, even if you are not sure what you will use the monogram for, whether it be for personal use or for selling on POD sites, or even as assets for artists on Creative Market.


Concepts covered include but are not limited to Procreate pattern design, inserting text into a Procreate document, layering, transparency, Procreate brush stamps, Gaussian Blur, Procreate canvas settings, Procreate snapping and guides, Procreate floral brush use, methods to brighten using hue and saturation, the Brush Studio in Procreate, adjusting Procreate brushes, working with pressure variability, sizing of documents and brushes, compositions with brush stamps, adding texture with brush stamps, procreate brushes for adding interest, workflow best practices, typography in Procreate, Procreate composites, techniques with paints and blending, and much more.
Check your inbox to confirm your subscription