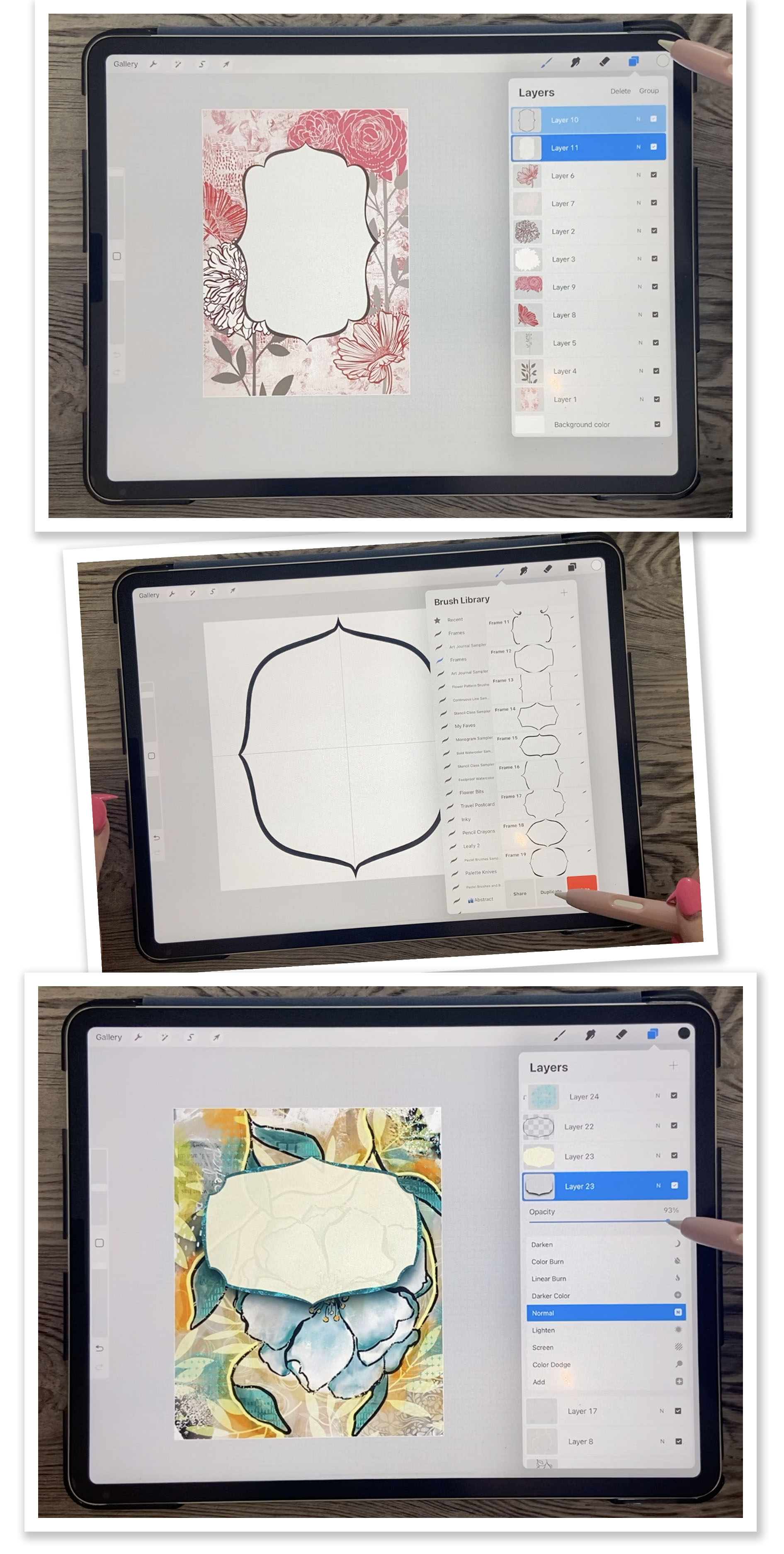 This class, Frames in Procreate for Card Creation and Listing Your Card for Sale, was a class I envisioned as a great add-on to the POD classes I offer to help you get into selling your art. Creating greeting card art is manageable both in scope and length of time needed to complete. Using my methods, you will be able to produce numerous cards in no time flat. The key is, of course, having all kinds of brushes available to streamline the process.
In this class I'll walk you through:
my step-by-step method for creating symmetrical text frames in Procreate

tips for using the frames in layouts

how to add interest to the frames with texture, drop shadows and highlights

optional uploading the cards created to the Cardisle website for sale

If you've ever thought of creating a greeting card line, you will find much of this information to be helpful.
This class will benefit anyone who wishes to simplify creation of greeting cards and learn methods to improve efficiency.
The key concepts I will include:
using symmetry to create text frames

using text frames to streamline greeting card creation

listing a greeting card for sale on the Cardisle website



I also find that using these frames is very helpful for other sorts of layouts, like notebook covers and flags. Having them handy as brushes is the important part. A good selection of these can make turnaround time very quick.

Concepts covered:
Concepts covered include but are not limited to Procreate layering, Draw Assist, Procreate brush stamps, Procreate canvas settings, Procreate selections, Procreate snapping and guides, the Cardisle website, the Cardisle listing process, the Brush Studio in Procreate, adjusting Procreate brushes, sizing of documents and brushes, compositions with brush stamps, adding texture with brushes, procreate frames for adding text to cards, workflow best practices, painting best practice, Procreate composites, and much more.
Project Description
Challenge yourself today and download and install the Procreate brushes provided to get started on your pattern design. Start by creating the watercolour background. Work through each of the lessons, applying the concepts as I teach them. Try to create at least one brush, and experiment with changing settings on the brushes provided. Create a watercolour floral abstract seamless pattern repeat. Once complete, try using it on a mock-up and post it here to share with your fellow classmates.


Check your inbox to confirm your subscription