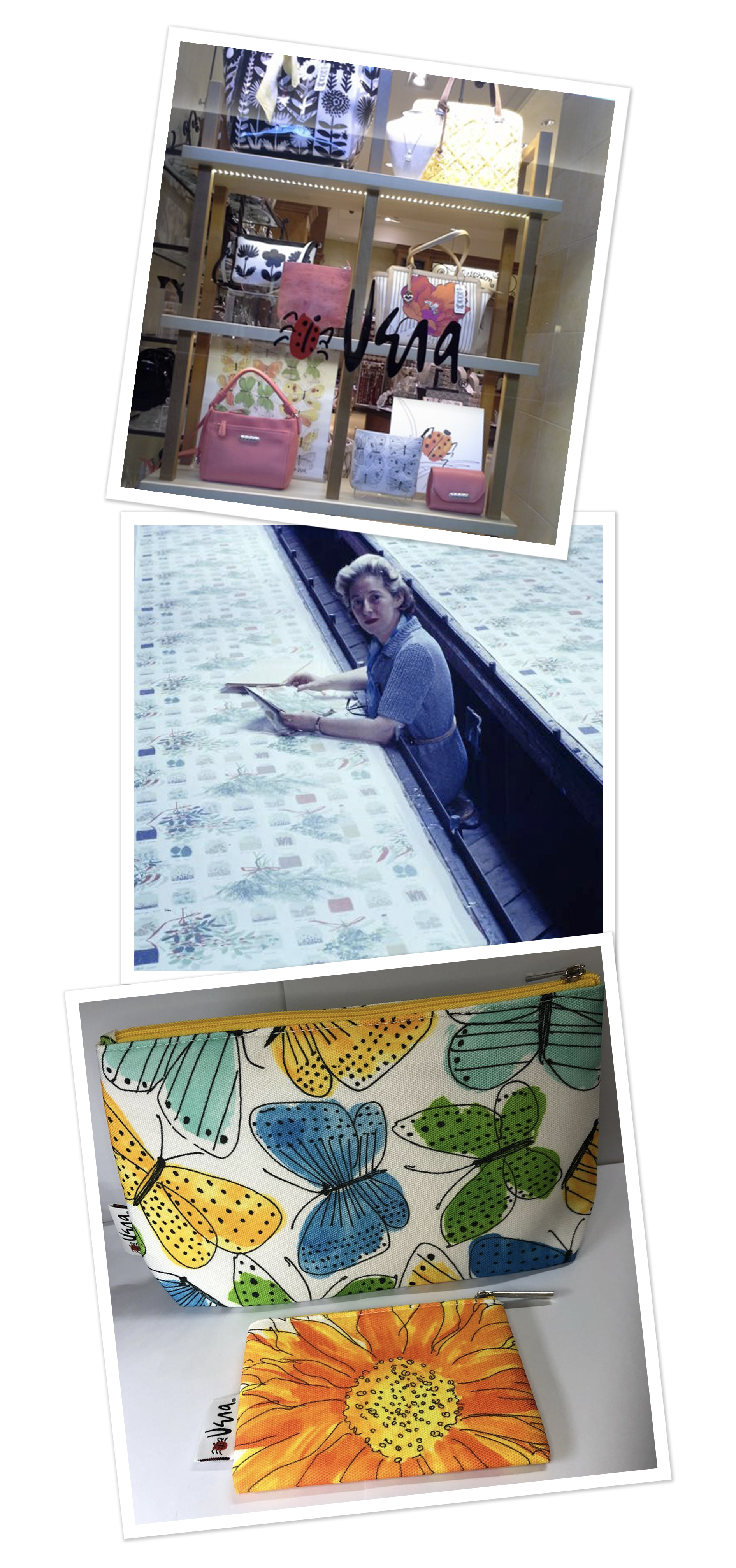 About this Class:

Although Vera Neumann is known for her iconic scarves that became hugely popular in the 60s , Vera got her start by creating housewares. Growing up, Vera was encouraged to be artistic. Her father would pay her fifty cents to fill a sketchbook! She was initially thrilled to get a job straight out of school but was shocked to learn she was expected to directly copy other designers' work. That was against everything she believed in, and Vera promptly quit.  She started working as a freelance designer for children's fabrics and murals and then met her future husband, George Neumann. George's family was in the textile design industry and was very impressed with Vera's ambitions. He was instrumental in her success, and they started humbly with a small silkscreen operation in a tiny New York apartment. At that time, their first product was linen placemats!
During World War II, she had difficulty finding linen but discovered she could buy parachute silk at her local army supply store. The well-known Vera logo of a ladybug made its entrance as part of the process of silk-screening her paintings onto the scarves. The scarves were an instant success and by the 1970s, Vera's kitchen table business had grown to a $100 million international business.
Vera is deeply respected as a talented designer, but also as one on the leading edge art licensing. She had become so successful that by 1972, her designs were sold in 20,000 stores around the world on everything from clothing to housewares. Vera was arguably the first true lifestyle brand. Her work continues to be licensed and was recently used by Anthropologie.
There's another reason Neumann's portfolio is so extensive; she consciously wanted her work to have mass market appeal. One of her famous quotes was: 'I don't believe only the wealthy deserve good design'. It helped make her commercially successful and make her brand easily recognized. And she didn't just stick to one 'signature style'. She experimented with plenty of different looks and a varied subject matter. She was "comfortable" identifying as an artist, designer, and businesswoman.
I have tried to fill this course with encouragement to try new things, to experiment and to embrace the whole idea of "process". Design development is such an important part of the process. It can be a step that is easily missed, but it can really make the difference between a successful and unsuccessful design. Learning how to pull off the design development stage is how you'll start developing all of your ideas that potentially lead you to style that is sustainable in the long run.
My hope is that after seeing my workflow and explanations, you can better grasp how to plan the art pieces you will be creating for creating scarves and other accessories. Are you prepared to create artwork and paintings that will be licensed consistently or will become best sellers in your stores? That's completely viable once you're able to produce artwork as outlined in this class. Developing a style is key! It has worked for me, so why not you? This is a relevant course for you to take no matter what your purpose for the artwork you create. Let's dig in, so you can be benefitting from your knowledge now in your art practice!
Check your inbox to confirm your subscription