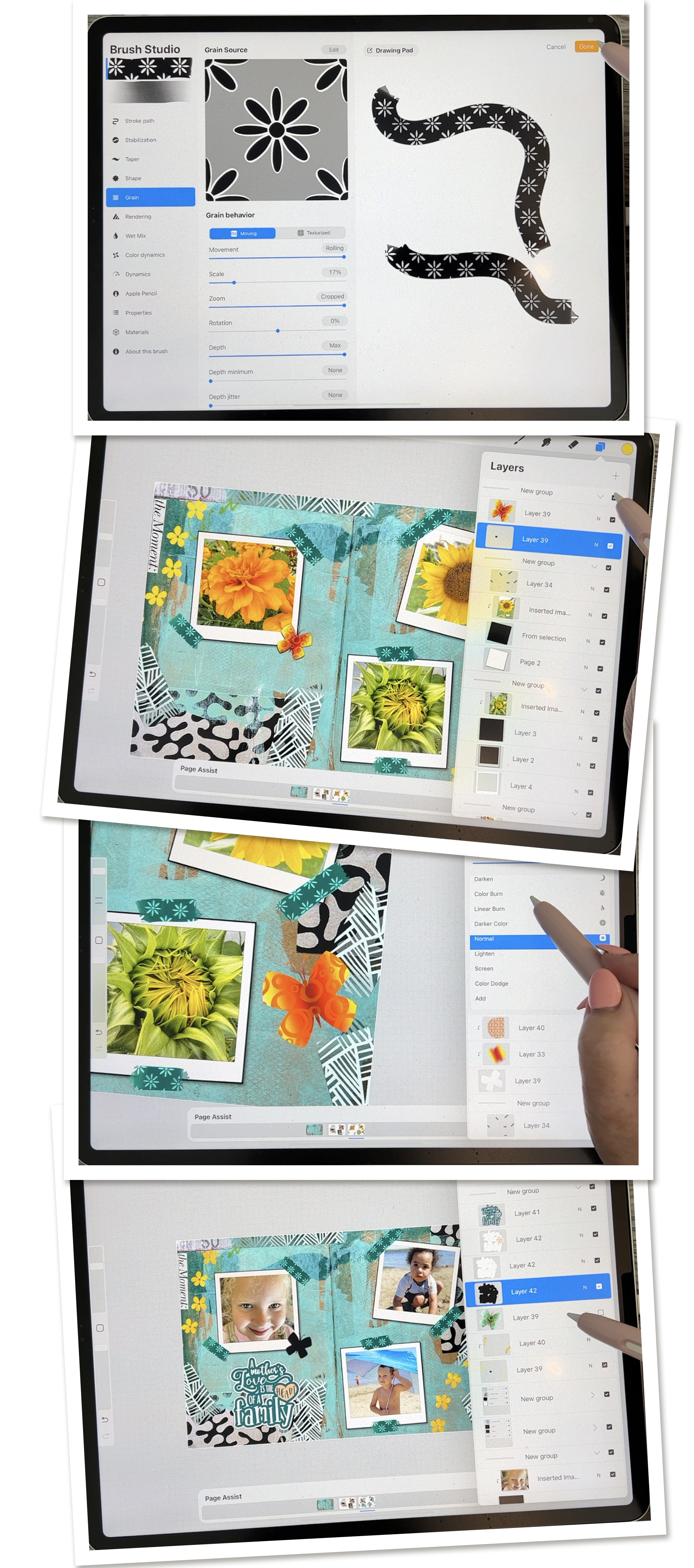 About this class:

This class is the second in the series of creating multi-page art journals in Procreate. The first class, Multi Page Art Journal in Procreate, explored the use of Page Assist to create a multi-page journal. Now you can set a background which stands alone but appears on each page of your spread. This creates opportunities for creating projects like sketchbooks and art-journals. And why not a family scrapbook? In this class, Art Journal Family Spread with 2 Color Washi Tape, I will show you an art journal spread I create specifically for this purpose. The most exciting thing I create was a two-color Washi Tape, which took me a long time to fully develop. It is an exciting innovation that allows you to use the primary and secondary color swatches to set the colors for the tape.
We will use the washi tape in class to hold our family photos into place. The photos themselves are placed as a clipping mask to interact with a Polaroid Photo stamp brush included in the free brush set. Once all these little things are done, we will discuss methods to enhance the page. I will give you as many ideas as I can, but I am sure you will have plenty of your own. If you bought the full brush set, there are so many options open to you. 
The finished page we create can be as fun and crazy as you want! After all, this journal can be completely private. Trust me, though, if one of your family sees it, they will be asking for copies of their own!

Concepts covered include but are not limited to 2 Color Brushes in Procreate, primary and secondary swatches in Procreate, adjusting the washi tape brushes, adding photos in Procreate, layering, transparency, Procreate brush stamps, the Brush Studio in Procreate, adjusting Procreate brushes, compositions with brush stamps, adding texture with brushes, Procreate brushes for adding other interesting details, workflow best practices, painting best practice, and much more.



In this class I'll walk you through:
my step-by-step method for adjusting the Washi Tape Brushes 
tips for creating compositions for an interesting finished layout
my workflow for use of layers and other great features like clipping masks
using the supplied brushes to create photo holders
methods for keeping the art editable for later adjustments and recoloring 
If you've always loved scrapbooking, you will enjoy being able to do it digitally. This class will benefit you if you've always wanted to display family photos in an interesting way, rather than just in your phone's photo app.
The key concepts I will include:
review of brush adjustments for 2 color brushes

adding realistic-looking stickers 

creating a 3d accent to adorn your page
Learning new Procreate workflows is always desirable. I guarantee you will create something memorable, and it will spark ideas for future projects like this. Heck, you might even be able to cover Christmas gifts this year!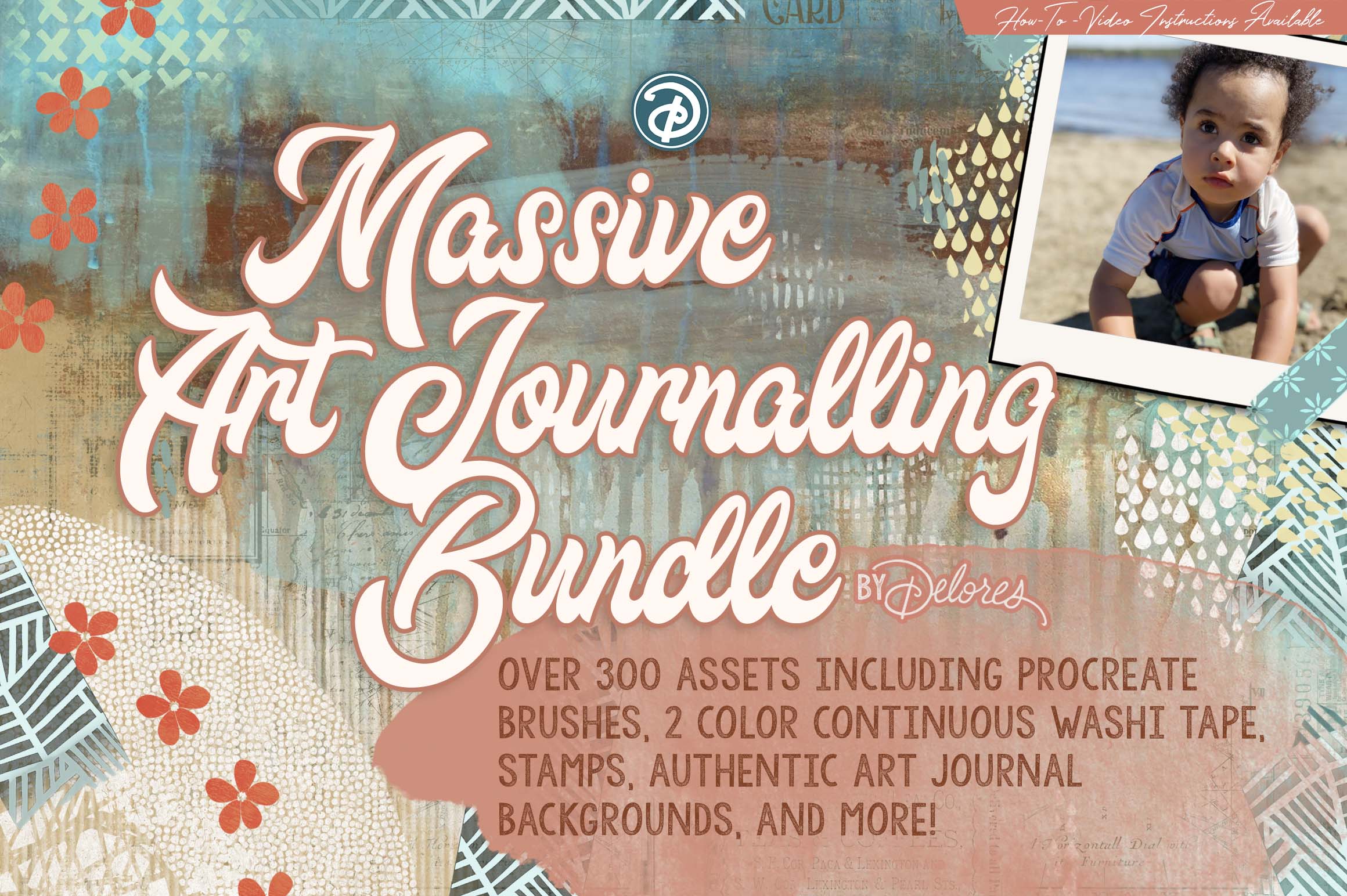 Student Deal - BIG DISCOUNT!

This Massive Art Journalling Brush Set is available to all students for Half-Price. On Creative Market I sell it for $44. In my own Artist Resources I sell it for $24 at this link. Student special discount with coupon code MIXED-MEDIA-HALF-OFF will get you this generous selection of brushes for JUST $12!!!!
Check your inbox to confirm your subscription