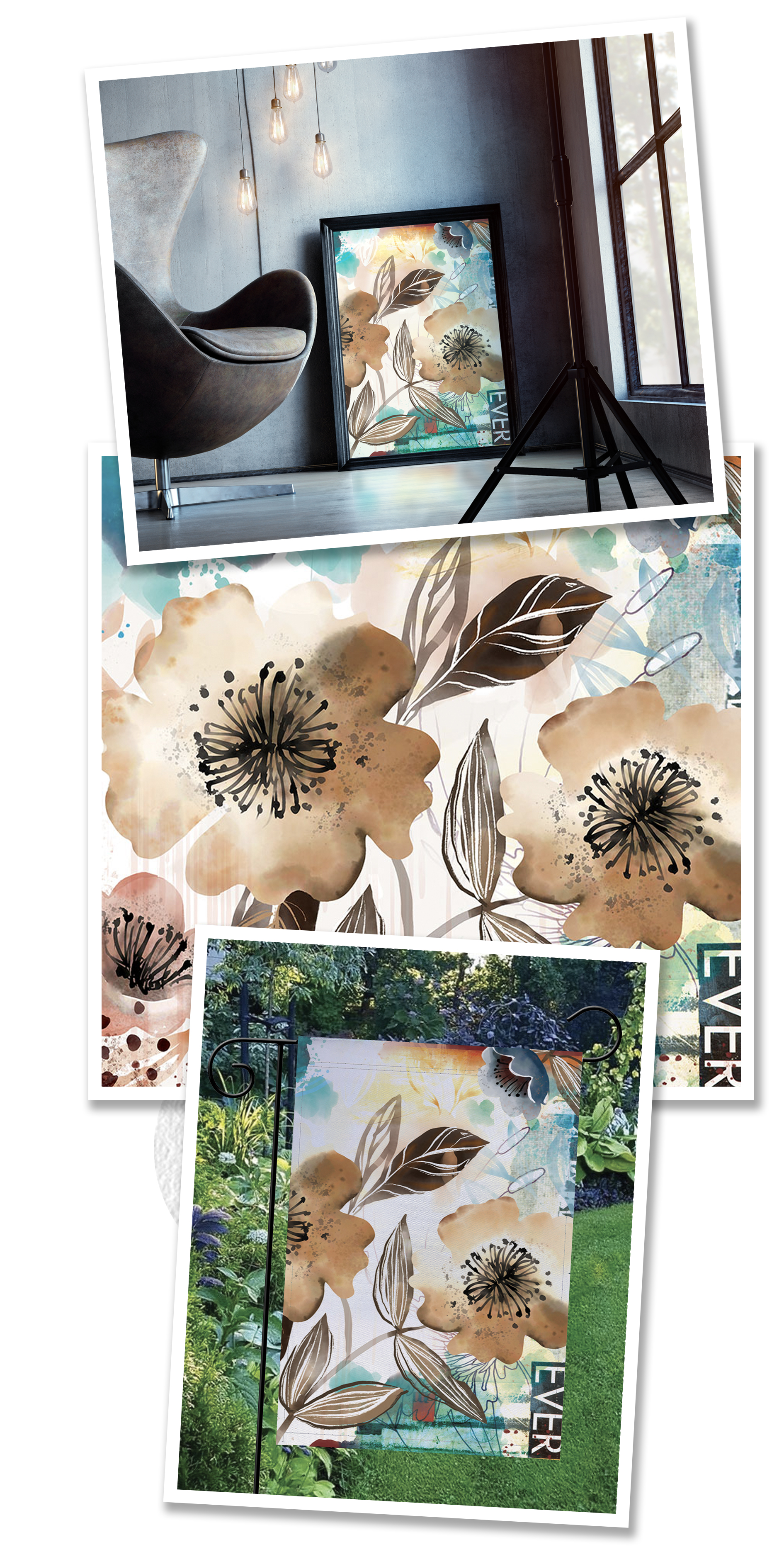 About this Class:
In my last class, I explained how I introduced a daily art practice into my life as a way to uplift my mood. With this class, I wanted to continue to explore Adobe Fresco. As a licensing artist, I am constantly looking for ideas for my next collection of artwork. I decided that this time, I would concentrate on a watercolour floral, and I have used Fresco to develop a new look for the next set of florals I create for surface pattern design of dinnerware.
There are so many convincing brushes, from realistic watercolor brushes that spread paint and water to gritty ink pens that can mix with that water already on the canvas. And that is just the tip of the iceberg! There are tons of brilliantly designed pixel brushes too. It's actually quite surprising! You can even import your favorite Photoshop brushes!
Now, I must say that using these tools in isolation would be scandalous. I can combine these tools like never before, like a real mixed-media artist, just as I have always done in my art journals. When you start playing and experimenting with the digital tools you will experience that amazing feeling too. You can make a mess without getting messy and without having to wait for paint and water to dry. In this class, I'll show my unique method of using Adobe Fresco to create alternative pieces of art, mixing up the tools in delightfully intuitive ways. I've created this class with comprehensive step-by-step instruction, where I take you through a compelling brush and approach melee to make fearless, daring and hip pieces of artwork.
These lessons are the perfect place to strengthen your inventive brawn and work in a instinctive and visceral manner. If you have yearned for a daily practice of just creating art, this class is for you, whether you are a professional artist/illustrator or you just want to make art for fun. Check out the inspirational example work I mention in Lesson 1, and just imagine what you'll be able to create after completing this class. You don't need to know how to draw, or even have ever worked with Adobe Fresco before. All you need is an open mind, the willingness to learn and take risks, and the drive to have a ton of fun! You will need an iPad, and Adobe Fresco, of course. 
The key concepts I will include:
review of my painting techniques and how natural media works in Fresco
a look at all the brushes and their various idiosyncrasies
discovery and adventure of developing a new style
approaches you can take in your creative work
This is a great course for you to take no matter what the purpose for the art you create. Approach this course with an open mind and heart, and you will create something to love! Please join me for this action-packed class! Let's get cookin'. 
For a challenge, try these DeloresArt Classes
Showcase other available courses, bundles, and coaching products you're selling with the Featured Products block to provide alternatives to visitors who may not be interested in this specific product.
Check your inbox to confirm your subscription